Why you should sell your house in September
August 8th 2022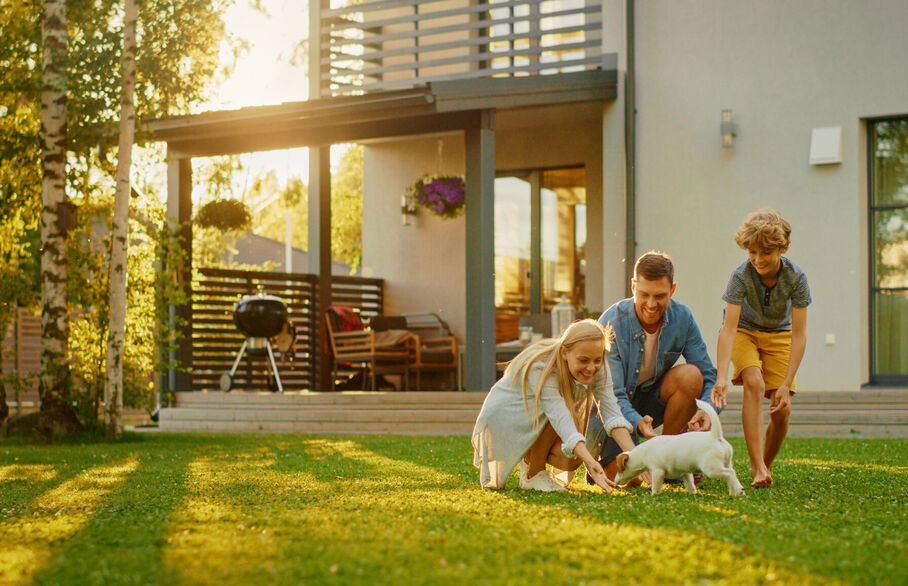 Why September is a great time to sell your property
Longer days, lighter nights, and blue skies. September is a great time to put your home on the market and show it off at its best! Here are our top 5 reasons why you should sell in September.
1. Weather
The weather is usually favourable in September which makes your property look its best. Windows are open, the sun is often shining and the last of the flowers are still in bloom.
Great photographs sell houses and when it comes to lighting, you can't beat nice, bright days. Everything looks better in natural light – it makes rooms look bigger and brighter and shows off gardens and views to their best advantage. Most buyers look online first so you'll want your photographs to show your property as light and airy.
2. School holidays are over and people are returning to a routine
For many, the six weeks in the middle of the summer are taken up with school holidays and a variety of activities. Many parents won't have time to go on viewings during this busy time, but will be feeling more refreshed and ready to make a property move once the kids are back in school in September.
For those parents who have spent time in their home over Summer, there is more chance you'll have noticed all the little things you'd like to change about your home before you list it.
You'll also have had time to think about what you'd like from your next move - whether that's a bigger garden, more living space or a new location.
3. Kerb appeal
First impressions count! Whether it's your online listing or a personal viewing, the first thing someone will see of your property is the exterior. Properties always look better in the sun and brighter days. A home with flowers in bloom and green foliage will always look more impressive than bare branches and a muddy lawn.
4. More time to view
Longer daylight hours mean more time for viewings. The lighter nights are perfect for working professionals to view your home after a day at work. The weather is often still warm which means no need for lights and heating to be on while people are in and out of your home. Something that's more important to consider now that energy prices are increasing.
5. Your local area will alo be looking its best
Along with your house, the local area will also look its best in warmer days. People are more likely to be out and about in the community, flowerbeds and community areas such as parks will still be looking good and the longer nights will mean it's easier for people to see what's in the community if they're driving around after work.
If you are thinking about selling your home in September, get in touch with our expert team to arrange a valuation today.
If you are thinking about selling your home in the summer months get in touch with our expert team to arrange a valuation today.