Should I Move or Improve?
March 21st 2022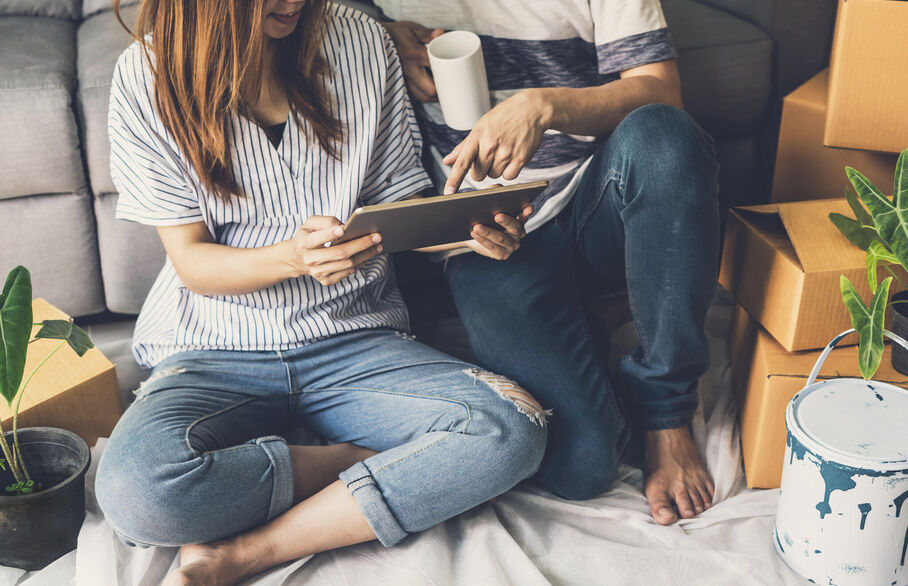 Move or Improve?
Have you outgrown your current home, but are not sure whether you should move or improve?
The questions below may help you to make your decision:
What is the reason for the change in how you live?
Have a think about the reasons why you want to make a change.
Is it to gain more space, to make your home more suitable for living, or perhaps you may simply be ready for something different? It's then time to consider the impact of each.
To move home:
Ask yourself:
Do you like the location and local amenities and facilities where you live?
Do you need to have access to good schools or transport links?
Do you like your neighbours and the community in which you live?
To improve your home:
Do you have space in the garden, loft or garage or other areas of the home to make suitable alterations?
Make a list of both the pros and cons of the two options. Once you start, you may be surprised which one option you prefer more!
How long can it take to move home or improve?
To sell your home can take anywhere between 4 -8 months depending on the current market situation. A good local estate agent will be able to advise you on the amount of time it typically takes a property sale or purchase to complete in your location. In comparison, the time it takes to find a builder, associated suppliers and materials to renovate or change the structure of the property can be unpredictable. Is the timescale involved in either of these options a deal-breaker for you?
What disruption are you prepared to face?
Whether moving home or improving it, there will undoubtedly be disruption to your day to day life in the short term. Aside from the inevitable preparation of moving or improving, it's the ongoing disruption that's worth considering.
If your next property is in relatively good structural and decoration order and has the space you are looking for, you can soon be settled into a new home with minimal impact. Renovating or improving a home, on the other hand, can bring with it major disruption for long periods of time, dependant on the scale of work being completed. Having builders and workmen in your property can affect daily routines and impromptu disturbances that you and a partner, children, visiting relatives, friends and even pets need to be prepared for.
Do you know the costs of moving or improving?
After considering possible mortgage costs of moving to another property, it's important to fully appreciate the cost implications of either moving or improving. To a large extent you can predict the cost of moving home. You should be able to get a good estimate of what the costs will be, such as any estate agency fees, conveyancing fees and removal costs and possible home improvements. However, home improvements can have a habit of costing more than you expected if you don't keep in control of the costs!
Reports at the end of 2021 highlighted the increasing costs of materials to build*. There continue to be concerns about the impact of energy prices on building costs including self-build renovations, and extension projects. Concrete, steel, sealants, coatings, paints and even insulation are just some of the materials that may be affected.
The Federation of Master Builders' State of Trade Survey in 2021 reported that 74% of builders have raised prices for their work in Q4 2021. They are reporting a 19% increase in workloads, with 95% of builders also seeing a rise in the cost of materials. Labour shortages are also making it hard with 43% struggling to hire carpenters and 41% finding it difficult to find bricklayers. ** Source Dataloft
Sarap Ubhi, industry analyst at the British Merchants Federation (BMF) said that there is a high degree of uncertainty for the construction industry for 2022 due, in part, to rising energy prices as well as continuing supply issues and skills shortages.
(*) www.rics.org/uk - November 2021
What next?
Really understanding the motivation for the change in your living requirements and what is happening in the current market is important. Discuss this and the impact openly with family, and even friends. By booking a free property valuation, a trusted, professional local estate agent will be able to give you a realistic price for your property. This should help you in understanding the value of your property and through discussion help you in finding out what added value your home improvements may bring or what properties may be available to buy that might make the decision easier.
Contact us
At Hawes&Co we provide local, professional and honest advice regarding all aspects of property lettings.