Is Surbiton a nice place to live?
September 21st 2023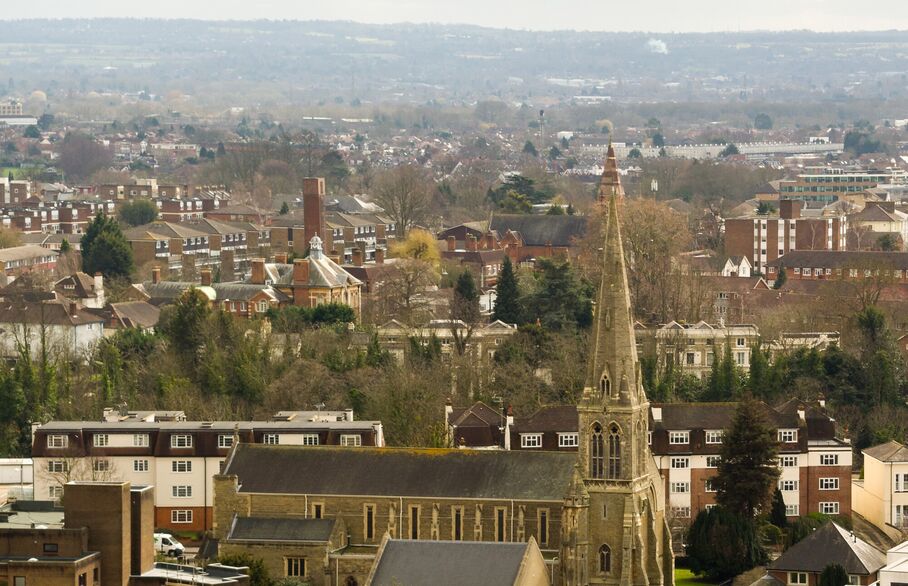 With riverside views of the Thames and good transport links to central London, Surbiton is a South West London suburb that is popular with both commuters and families.

Does Surbiton have good transport links?
One of the main appeals of Surbiton is its great location and strong transport links to the city centre, which is only 11 miles away. Served by South Western Railway, Surbiton station is located in Zone 6 with trains that can get to Waterloo station in under 20 minutes.
In terms of driving, the A3 down to Portsmouth is nearby, and the M25 is only half an hour away. Surbiton's nearest airports are London Heathrow, which is less than a 40-minute drive away, and London Gatwick, which is just under an hour away.

Is Surbiton included in the ULEZ (Ultra Low Emission Zone)?
Surbiton is included in the ULEZ, which covers all of London's boroughs including the Royal Borough of Kingston upon Thames. This means that if your vehicle (including cars, vans and motorcycles) does not meet the ULEZ emissions standards, you need to pay a daily charge of £12.50 to drive within the zone.
If you'd like to find out more, visit the Transport for London website.

Are there any good schools in Surbiton?
There are a number of well-regarded primary and secondary schools both in and around Surbiton. Some of the top-ranking schools in the area include St Andrew's and St Mark's CofE Junior School, Tolworth Junior School, Southborough High School, and Tolworth Girls' School and Sixth Form.
In terms of higher education, there are a number of high-ranking schools to choose from throughout the capital, including the nearby Kingston University and the University of Roehampton.

What is there to do in Surbiton?
Surbiton has a wide range of attractions and activities for the whole family. In terms of culture, the nearby Hampton Court Palace is a stunning heritage site that offers tours and holds a variety of events all year round. There is also the Kingston Museum, which has displays and exhibitions on the local history of Kingston upon Thames.
In terms of outdoor space, there are a number of parks including Alexandra Park and Hogsmill Valley, as well as the stretch of the Thames just opposite Hampton Court Park. There is also a wide variety of leisure activities to choose from, like golfing at Surbiton Golf Club and swimming at the Kingfisher Leisure Centre.

Is Surbiton a good place to buy?
Surbiton is a good place to buy if you're considering purchasing a property around South West London. Acording to Rightmove:
"Properties in Surbiton had an overall average price of £636,758 over the last year.
The majority of sales in Surbiton during the last year were flats, selling for an average price of £397,612. Semi-detached properties sold for an average of £807,649, with terraced properties fetching £683,317.
Overall, sold prices in Surbiton over the last year were 3% up on the previous year and 9% up on the 2020 peak of £583,309."

If you're interested in moving to Surbiton, check out the properties we currently have listed in the area, and contact our local branch for more information.