How much is your property worth?
November 9th 2021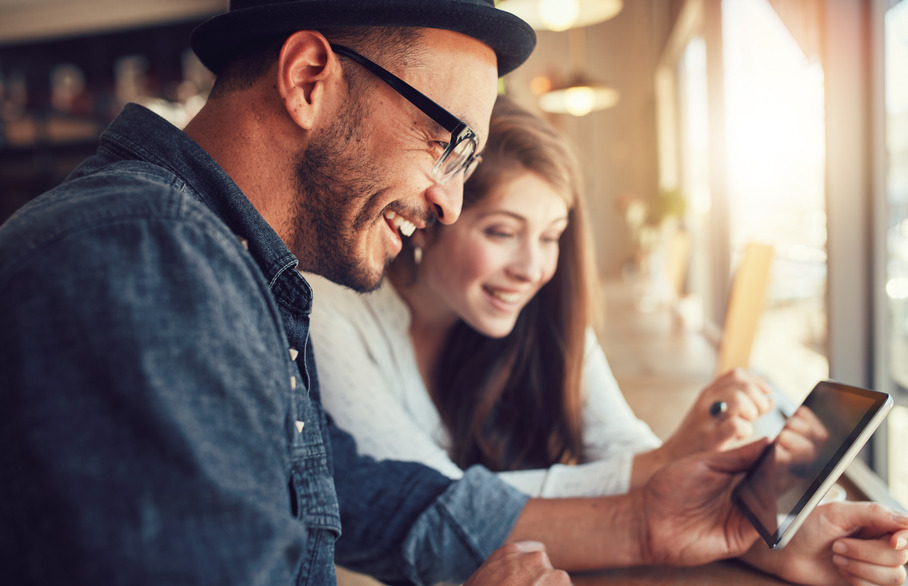 Your property may have been a first-time pad or a place you've grown into and now out of, but it's likely it will be home to many memories, some of which will be priceless.
So how do you put a value on a home?
The market value of your home is a mix of many different factors, but ultimately is dependent on the price that a buyer in the market is prepared to pay for it.
What is an online house valuation based on?
A free online instant property valuation looks at your postcode, the number of bedrooms and recently sold prices on the Land Registry to give an approximate price for what your home could be worth. If you would like to clarify the accuracy of this estimate then requesting an expert property valuation with an estate agent will be your next step.
How should I choose an estate agent?
Researching the market will give you an understanding of what agents operate in your local area. It is important to consider:
Does the agent have experience with your type of property?
What percentage of their asking prices are achieved?
What are their fees?
Are there any additional costs for enhanced services?
It is recommended that you request at least 3 valuations for your property to ensure that you receive the most realistic valuation for your property.
How does an Estate Agent value a home?
An estate agent's work starts once they receive your request for a free, no obligation expert property valuation. They will research your street and neighbourhood looking at any properties similar in type to yours that have recently sold. The agent will then look at the amenities and schools nearby including transport links and will have an idea of buyer demand in your area from recent market activity.
A good estate agent will take the time to understand your requirements for sale. If you are looking for a quick sale, perhaps due to a new job relocation the price they suggest may be about ensuring the property is priced as competitively as possible.
Questions that an estate agent may ask include:
Is your property a freehold or leasehold?
What makes your property special?
How old are the heating appliances?
Are there any structural or maintenance issues with the property?
When were your windows installed?
An agent can visit your property in person or take a virtual tour. They will usually stay for around an hour during which time they will take measurements of your home, look for the selling points that make your home special, all with the aim of looking for the highlights that will show to potential buyers why this is the perfect home for them. They will examine the exterior of the property, the size of the house, it's condition inside and outside, any planning permission or extensions and the gardens, parking and garage space if applicable.
What questions should I ask an estate agent?
What other similar properties are on the local market?
What other properties have you sold recently and was the asking price achieved?
What is the current level of interest in properties of this type?
What can I do to make my property as attractive to buyers as possible?
Why should I use an estate agent for my house sale?
A good estate agent will have extensive knowledge of the local market and what features buyers in the area are looking for. They may make recommendations for simple changes that could increase your home's appeal to buyers so that you get the best possible price when it goes on the market.
Before you start marketing your home, it is a legal requirement to have an Energy Performance Certificate (EPC) which gives an energy efficiency rating from A to G. This tells buyers about a property's energy use and typical energy costs and is valid for 10 years. Your Hawes & Co Agent can help to organise this for you for a charge.
How will an estate agent market my home?
An agent should arrange for your property to be professionally photographed, an accurate floor plan to be drawn up and a detailed, accurate description of your home to be used on its website, in a brochure and on the big property portals such as Rightmove and Zoopla.
It is important that your home is presented as accurately and attractively as possible so if you're not happy with what is presented to you, you should feedback your comments until you are happy to approve.
The first 6 weeks of marketing a home are the most important. If the property is priced too high for the market, it won't sell. If it is on the market a long time, buyers may consider there is something wrong with it and as a result you may have to reconsider the price or accept a lower offer.
What expertise should an estate agent have?
An estate agent's key role is helping you to secure the best possible sale for your requirements. They will liaise between you and the buyers, taking details and communicating on any offers and advising on what level of offer would be considered acceptable in the market at the time.
The Property Ombudsman Code of Practice states that estate agents must take reasonable steps to find out from the buyer the source and availability of their funds to buy the property and inform the seller of this. The tells the seller whether the buyer is in a chain, requires a mortgage, is a cash buyer or a mix of these.
The code also legally obliges estate agents to put all offers through to the seller, even before a buyer has been financially qualified. When an offer on a property is accepted, it is the estate agents' job to monitor the buyer's progress in achieving the funds to make the purchase and to keep you informed of this. This will all help you to make your decision on the suitability of accepting an offer.
How can an estate agent add value to a house sale?
When you've accepted an offer, the estate agent will issue a Memorandum of Sale to the seller, buyer and the solicitors of both parties which includes all the relevant information on each other.
Once an offer has been accepted, the estate agents' role is then to ensure the offer progresses to a completed sale, resolving any issues in a chain and working towards the vital points or exchange of contracts and a completion date.
An estate agent may also be able to recommend financial advisers who can help with mortgage services, solicitors for conveyancing, survey and insurance services. However, you are under no obligation to use the services offered by any estate agent.
Would you like to find out how much your home is worth?
Contact us for your free, no obligation property valuation.
Need help or advice?
If you're looking for help or advice to put your home on the market then contact your local sales manager who will be happy to help.
More information:
What to expect when selling your home