Finding a conveyancer
February 24th 2022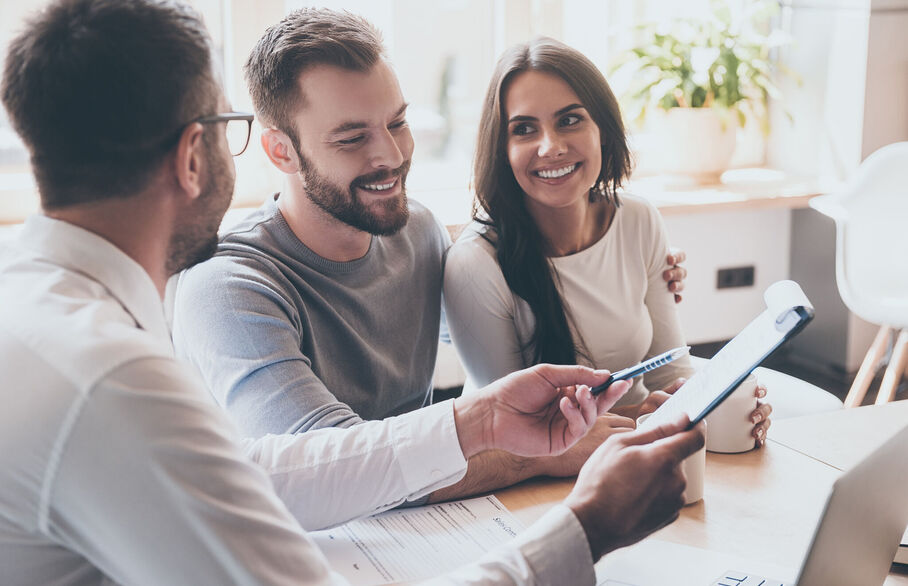 So you've decided to put your home up for sale or are purchasing your first home. You've heard the term 'conveyancing', but are not sure what it entails?
What does a conveyancer do?
A conveyancer is a term used for professional property lawyers who are responsible for the legal transfer of property ownership. They are regulated by the Council for Licensed Conveyancers and fully regulated and insured. They focus mainly on residential property and progress property transactions everyday.
How do I choose a conveyancer?
A recommendation is a good way to start to get quotes and there are many online reviews available.
If you are getting a mortgage you will need to check if a conveyancer is on your mortgage lender's 'approved' panel. If you do not use a conveyancer on their panel you may have to pay a fee to the mortgage lender.
How long does conveyancing usually take?
The time taken will depend on the complexities of your property purchase or sale and the number of people involved in the property chain. It is typically around 9 – 14 weeks.
How much does conveyancing cost?
Remember that buying a house is, in all likelihood, the biggest financial commitment you'll have in your life. It is worth getting a range of quotes from conveyancers and don't necessarily choose the cheapest one. Conveyancers will give you a schedule of conveyancing costs. The conveyancing process can be a complex one, so it is worth considering reviews and recommendations when making your choice.
Who will handle my conveyancing?
It is worth checking that you will have a dedicated case handler with a direct telephone line in case of queries. Most conveyancing services now offer online case tracking facilities which allow you to access up to date information on your property transaction 24 hours a day.
What information will I need to provide to a conveyancer?
Sellers: You will need to show original personal identification documents to prove your identity. You will also need to supply paperwork relating to planning consents, any local authority communications and any guarantees relating to items of the house which are included in the sale e.g. double glazing guarantees.
Buyers: You will need to show original personal identification documents to prove your identity. You will also need to pay for local authority search fees.
Conveyancer checklist:
The Advisory provides a checklist on what a good conveyancer offers to home buyers:
The firm should specialise in residential conveyancing or at least have a specialist conveyancing department.
You should be told who will be handling your case. Ideally you should be given their direct line.
They are technologically advanced enough to employ; online case tracking, e-mail & SMS update systems.
Operate on a 'No completion, no fee' basis.
Operate on a 'fixed fee guarantee' basis.
Are on all major mortgage lenders' 'Approved' panels.
Operate extended opening hours.
Provide you with a 'Client Care Letter' upfront.
Contact us
At Hawes & Co we provide local, professional and honest advice regarding all aspects of a home sale and purchase.