9 things to do before your home goes up for sale
November 9th 2021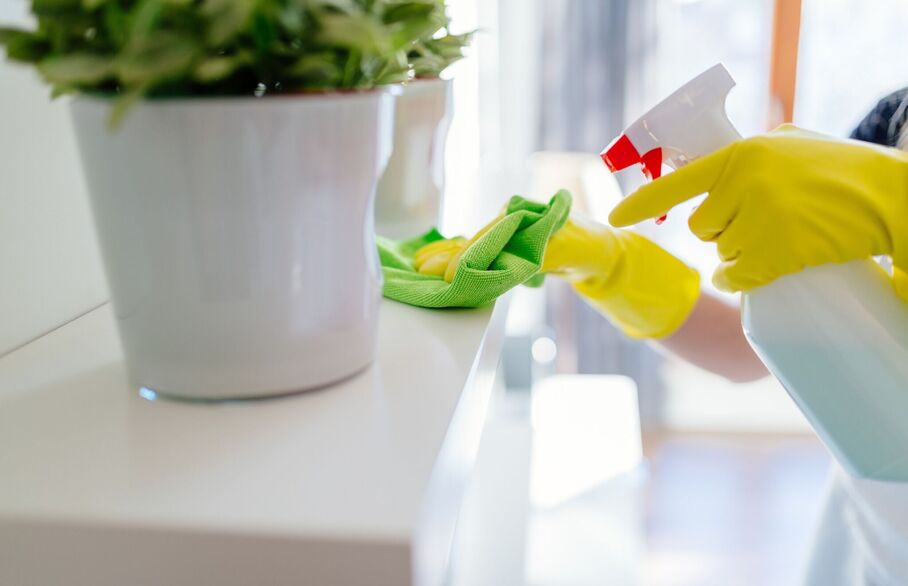 First impressions are important right? Making your home look as good as possible not only encourages more buyers to view your property, it could also mean you receive better offers and sell more quickly too.
Follow our top tips below to help you get your home ready to sell.
Tidy, clean and declutter
It's simple, people can best see themselves living in your home if there is the space to do it. That means tidying up and clearing your home of clutter. Tidy personal items away in cupboards, donate unwanted items to charity or move to an external storage space to clear the space to show your home at its very best. The most important rooms are the kitchen and the bathroom, so make sure they are spotless and smell clean.
Finish those DIY jobs
Now you've cleared some space, take a look around your property and see if it needs any TLC. Leaky taps, cracks in the wall, broken doors. If they stand out to you, they will to a buyer too. If it's not a job you can do yourself, get a handyman or professional in to do the job.
Don't forget the outside
Cut the grass, weed the flower beds, clean the patio, cut the shrubs, remove any rubbish, hide the rubbish bins and clear out any outhouses or sheds of clutter. Make this space as relaxing as possible with a seat or two placed to enjoy it all.
A colour refresh
So you moved in and made your mark with a bright feature wall and wallpaper with 'personality'. Will it appeal to the widest range of buyers or would a refresh in more neutral colours help your home to appear bigger, brighter and with a more welcoming feel?
Make a good first impression
Many buyers drive past a property before viewing it. Does your front door look welcoming? Are the windows clean and well maintained? Is the driveway and garden tidy? Is the roof in good condition? Adding a couple of plants by the front door all helps to add to the kerb appeal and draw people in.
Find your paperwork
Make sure you know where to find the warranties and operating manuals for your important home appliances and heating sources that will be sold with the property. Make sure you know how to operate them if asked!
You will also need any documentation for any work completed on the property, including FENSA certificates for doors and windows, certification of gas appliances and electrical work and any planning permission or building certifications.
Stage your home to sell
Creating the right balance between a warm welcoming home and one your buyers can see themselves living in is important. Clear away the majority of personal items, photos, toys etc. but leave a couple of carefully selected items to make your home feel inviting. Add a fresh bowl of fruit in your kitchen and a vase of flowers in the hallway. Buyers are often buying into a lifestyle, so highlight this were you can.
Smells good?
Unpleasant smells are a big 'no-no' for prospective buyers. Clean the surfaces with fresh scents, polish some furniture in each room, take the animals out and refresh their bedding, open the windows for plenty of fresh air and make the home more inviting with the smell of cakes, fresh bread or coffee.
Finally, check your light bulbs!
Consider adding wall mirrors to make a room look bigger and lighter. Make sure your lights are all in working order, to add a warm glow to a room, in case of a viewing at a darker time of day or during a passing rain shower.
Ready to put your home on the market?
Get an instant valuation or arrange a free property valuation.
Need help or advice?
If you're looking for help or advice to put your home on the market then contact your local sales manager who will be happy to help.