5 Reasons why you should list your property before looking to buy.
November 9th 2021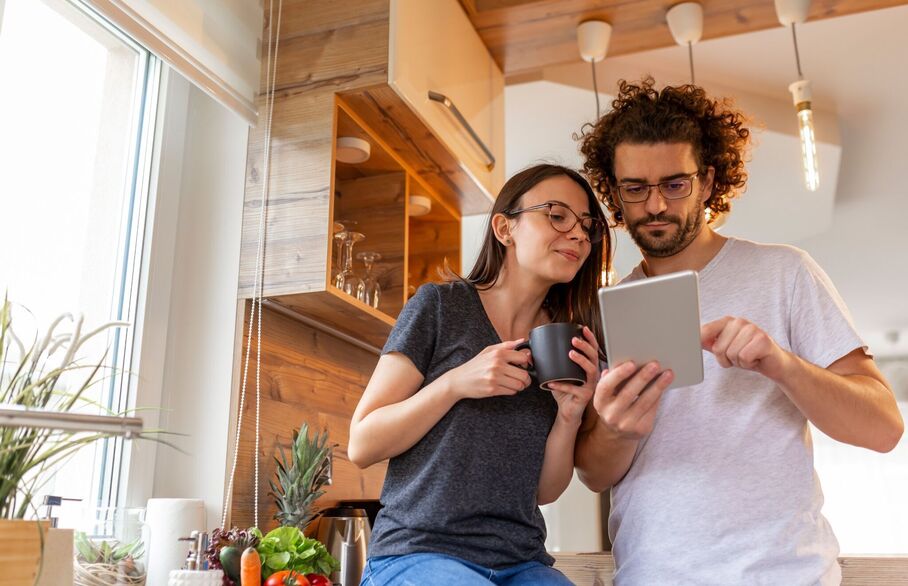 5 Reasons why you should list your property before looking to buy.
If you're looking to move soon, here's 5 reasons why you should list your property before looking to buy
Following a year of exceptionally high levels of property sales, the market is now seeing a shortage of new properties available on the market. This is making buying a new home more competitive than ever and in many cases a high number of buyers are looking to purchase the same property.
If you have a property to sell and want to make sure you don't miss out on your dream home, here are 5 reasons it makes sense to get your property on the market before you start looking for your next move.
1. You'll have a better idea of your budget
Any good estate agent will want to know that a potential buyer has the actual funds to purchase a property they have for sale before confirming a viewing. By getting your current property professionally valued then you have a better idea of what budget you have for your next property and what properties are within your budget. If you've taken it a step further and actually have an offer on your current property, then that's even better.
Similarly, speaking with a mortgage adviser to get a 'mortgage in principle' agreed before you view and offer on a property will also put you in a leading position.
On a like for like basis, a seller is more likely to go with the buyer who is in the best position to complete the sale.
2. It removes the rush to get your property ready for sale once you do put in an offer
If you do find your dream home and you have an offer accepted without having your property on the market, then it's likely the seller will want you to complete in as quick a time as possible. This inevitably puts pressure on you to get your property ready and may lead you to putting the property on the market without the full preparations. This could lead to you listing your property at a lower price or accepting a lower price in order to secure a quick sale.
3. You'll be prioritised for viewings
With so many people looking for properties at the moment and 'covid safe' procedures still in place, many sellers are continuing to prioritise viewings to buyers who are able to proceed quickly. Having your property on the market really will put you at the front of the queue.
4. Your offer will be taken more seriously by the sellers and their agents
In fast moving markets most agents won't prioritise offers from buyers who are not able to proceed immediately – even if the amount offered is over the asking price.
John Cooper, Associate Director at Raynes Park advises "In a competitive market like the one we're currently experiencing, sellers want to know that buyers are able to follow through with the offer they make. Having a property on the market, especially one with an offer on it and a mortgage in principle in place could be the difference. At the moment we're seeing new properties to market that have viewings booked within an hour of going online and offers secured within a few days."
5. You can still maintain control over your own sale
Sarah Walker, Surbiton Branch Manager advises that "Many people worry that having their property on the market means that they might have to move out of their home, potentially with nowhere to go. However, sellers can be clear with buyers the timescales they're working to and that they will only be progressing the sale once they have secured their own property."
Stephen Ashby, Hawes & Co Wimbledon Village Branch Manager advises, "If you're looking to move and need to sell your current property to do it, then it's absolutely critical to have your property on the market if you want to be first choice for a seller.
As a seller often has a number of buyers looking to purchase their property, they are naturally choosing those who have their property on the market or even better, already have a sale agreed on it. This lets them progress with their own sale as quickly as possible.
We have a number of buyers registered with us right now, but as they have a property to sell first, those not already on the market are missing out. Some buyers are often not even getting a viewing of a property that they think could be their dream home.
Whilst we understand that many people have concerns about putting their house up for sale without seeing a suitable property on the market for them right now, it really is the best way to be first in line when that 'dream' property does come up for sale."
If you are thinking of moving and want an accurate valuation of your property, advice on how to get the most from your property or just want to talk through the selling process with us then you can book a valuation with one of our experienced valuation managers who will be happy to chat through it with you.
Ready to list your property?
If you're looking for help or advice with putting your home on the market then contact your local Hawes & Co Branch Manager who will be happy to help.